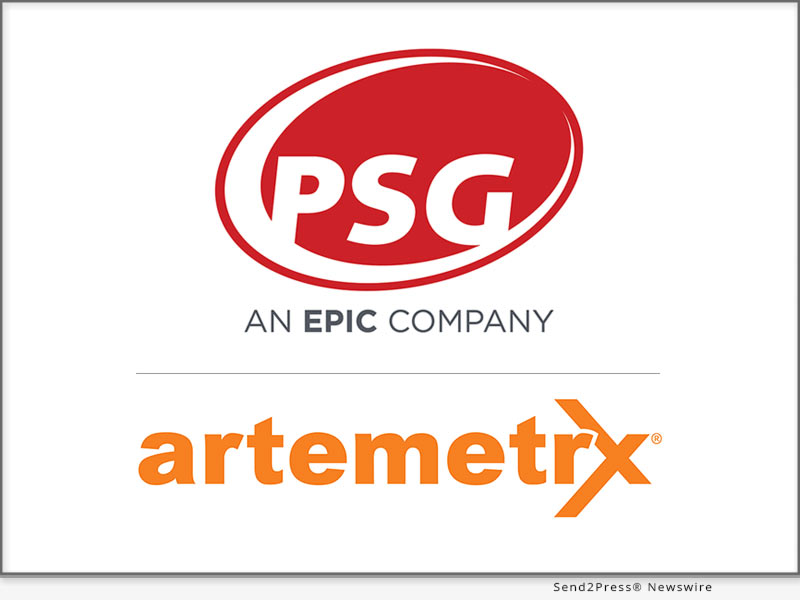 DALLAS, Texas, Jan 23, 2023 (SEND2PRESS NEWSWIRE) — Artemetrx®, the industry's most preeminent platform for integrated drug cost management, is now even more robust with the launch of its new module, Artemetrx Extend™. With greater insights and analytics, Artemetrx Extend is a custom reporting tool that provides unparalleled data access through its user-friendly platform.
"Artemetrx delivers swift and easy access to valuable drug management insights. With Artemetrx Extend, our clients will be able to further tap into the rich integrated dataset of the Artemetrx platform," said Libby Johnson, PSG Chief Data and Analytics Officer. "Artemetrx Extend continues our long legacy of client advocacy and innovation, as the industry's best keeps getting better."
Can your organization quickly get its data-driven questions answered? Most plans get bogged down waiting for custom analytics when Artemetrx can respond in seconds. The major capabilities now available within Artemetrx Extend, through powerful filtering and drill downs, include the ability to:
* Determine how many members have medical claims associated with a diagnosis for a specific group
* Analyze the specific diagnoses that a particular drug is prescribed to treat for a population based on claims history
* Model the financial impact of switching from one preferred medication to another
* View spend and trend statistics on all drugs (specialty/non-specialty, medical/pharmacy) or search based on National Drug Code, Healthcare Common Procedure Coding System, or drug name
There are two versions of Artemetrx Extend available: Base Access is available for all users, and Power User Access is optional, allowing for custom report and dashboard building and the ability to save and share reports.
Artemetrx is a proprietary industry-leading web-based software for integrated drug management developed by Pharmaceutical Strategies Group. Artemetrx Extend is the latest in a series of innovations on the Artemetrx platform.
Learn more about how Artemetrx Extend: https://link.psgconsults.com/Artemetrx.Extend
About Artemetrx®
Artemetrx is a proprietary SaaS platform developed by Pharmaceutical Strategies Group (PSG), an EPIC company. As one of the first technology solutions in the market to integrate pharmacy and medical claims data for specialty drug cost management, Artemetrx continues to provide market-leading specialty drug insights to payers. It delivers unparalleled intelligence and line-of-sight into serious challenges perpetuating out-of-control drug costs and compromised patient outcomes.
More information: https://www.psgconsults.com/discoverartemetrx
About Pharmaceutical Strategies Group (PSG)
Pharmaceutical Strategies Group, an EPIC company, relentlessly advocates for clients as they navigate complex and ever-changing drug cost management challenges. PSG's innovative drug management solutions, including Artemetrx®, deliver actionable insights with exceptional financial and clinical value. PSG functions as a strategic partner through industry-leading intelligence and technologies to realize billions of dollars in drug cost savings for clients every year.
More information: https://www.psgconsults.com/
News Source: Pharmaceutical Strategies Group
Related link: https://www.psgconsults.com/
This press release was issued on behalf of the news source, who is solely responsible for its accuracy, by Send2Press Newswire. To view the original story, visit: https://www.send2press.com/wire/new-product-launch-pharmaceutical-strategies-group-psg-announces-artemetrx-extend-revolutionary-drug-management-reporting-tool-offers-powerful-user-insights/