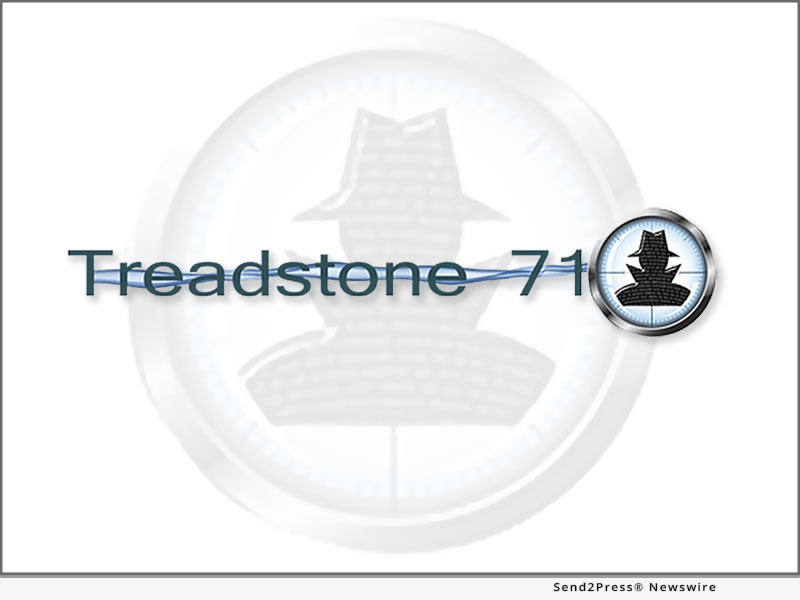 HALF MOON BAY, Calif., Mar 07, 2023 (SEND2PRESS NEWSWIRE) — Treadstone 71, LLC, the source for cyber intelligence, counterintelligence, hybrid and cognitive warfare announces new courses and services. "Targeted adversary data collection creates significant risk when seeking relevant information not available from threat intelligence feeds. Our operational security (OPSEC) training courses reduce risk to negligible levels that risk and legal departments find acceptable," asserted Jeff Bardin, Chief Intelligence Officer at Treadstone 71.
"We assess and teach, repeatable and measurable OPSEC during open-source collection (OSINT) or the dark net. Building heuristics with collection efforts creates the perception of trust. Our methods ensure the protection of technical and cyber-HUMINT footprints."
Treadstone 71 research found immaturity in the organizational basics of cyber intelligence collection. Treadstone 71 techniques alleviate corporate concerns over self-attribution. The internally tracked and consistently validated methods remove passive collection risks. The tactics lead to relevant information collection without paying for general data scrapped by others and third-party analysts learning your business at excessive cost. Intelligence organizations often overlook operational security when researching. OPSEC becomes a forgotten, pro-forma activity without oversight.
The threat environment changes, social media platforms change, browser vulnerabilities and updates create new leaks that do not get addressed. The Treadstone 71 training and associated services include standardized anonymity methods, browser configurations, container builds, persona alignments to technology, PIRs and testing methods used by adversaries.
Students leave with the confidence that their collection activities do not leak data. Attendees also take with them a plethora of in-class used tools and techniques along with open-source and dark net sites where ransomware and threat actors operate.
Treadstone 71 offers March Madness OPSEC discounts through the end of the month. No one wants to pay over $7K for a course!
"We ensure intelligence analysts collect information safely in ways that others can execute at any time due to standardized tracking," continued Bardin. "If you want to ween yourself off the massive fees associated with threat intelligence feeds and generalized data thrown your way as relevant, then take our classes. We prepare pertinent information prior to class start that demonstrates the immediate value of our procedures, which become yours."
* Read more about the training: https://tinyurl.com/OPSEC-OSINT
Interested in speaking with us about cyber intelligence, counterintelligence, hybrid warfare, OPSEC/OSINT/Dark Net collection? Drop us an email at osint@treadstone71.com.
About Treadstone 71, LLC
Treadstone 71's Certified Cyber Intelligence and CounterIntelligence Analyst Certifications and the Intelligence Roadmap are the gold standards derived from academia and the intelligence community. Treadstone 71's has extensive experience in building cyber intelligence programs, OPSEC & OSINT methods, and Cognitive Warfare operations. We authored the course material for cyber intelligence, counterintelligence, and cybercrime at Utica University, Treadstone 71 teaches you how to safely collect and expertly analyze relevant data.
Information: https://www.treadstone71.com/
Media Inquiries: info@treadstone71.com
MULTIMEDIA:
VIDEO: https://youtu.be/ImqXs–GzYE
News Source: Treadstone 71
Related link: https://www.treadstone71.com/
This press release was issued on behalf of the news source, who is solely responsible for its accuracy, by Send2Press Newswire. To view the original story, visit: https://www.send2press.com/wire/opsec-is-a-critical-requirement-for-open-source-and-dark-net-collection-says-treadstone-71/